Welcome to One of the First EDM Job Shops in the USA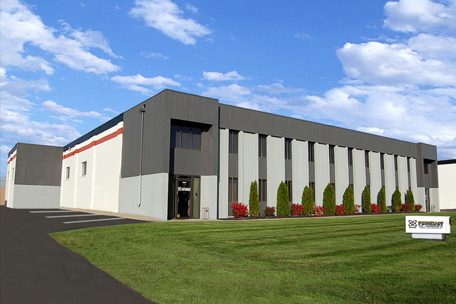 Welcome to Primeway Tool & Engineering, a revolutionary force in the world of Electrical Discharge Machining (EDM). Primeway Tool & Engineering was founded in 1958 by Ping Ianitelli, America's original EDM pioneer. Historically, Primeway Tool & Engineering was essential in turning Electrical Discharge Machining (EDM) into an accepted manufacturing process. Today, we continue to seek out innovative ways to advance the EDM process.
At Primeway Tool & Engineering, our customers come first. No matter the size or complexity of the project, we take pride in collaborating with our customers to figure out how to get the job done. We attribute this "can do" attitude as one of the reasons we have been in business for over 65 years. In addition, we are committed to meeting our customer's expectations and requirements. We apply the concepts of the process approach, continual improvement, risk assessment, and error reduction to enhance customer satisfaction. We are diligent in our efforts to find the most efficient and effective ways to provide top-notch service and quality parts in a timely manner.
Primeway Tool & Engineering is proud to share that we have over 420 years of combined experience serving multiple industries. Our expertise covers the full spectrum of EDM: CNC Wire, CNC Ram, and CNC Small Hole EDM Drilling.
In this ever-changing industry, we specialize in adapting to the unique needs of our customers. Our solutions range from standard work based on our customer's CAD files to building custom machines around a unique tool. Ultimately, our goal is to provide you with a quality part at a competitive price. If you do not see a particular EDM application on our website and are wondering if we can assist you, please do not hesitate to contact us.
Contacts:
Steven Kaczmarek II, Director of Manufacturing
Joann Hubanks, Office Manager
Proudly Serving the Following Industries Since 1958
Aerospace • Automotive • Defense • Mold and Die • Medical • Nuclear • Power Generation • General Manufacturing
More Info
Request Quote